Home - www.dolcicreazioni.it - Le foto delle torte decorate - Cake gallery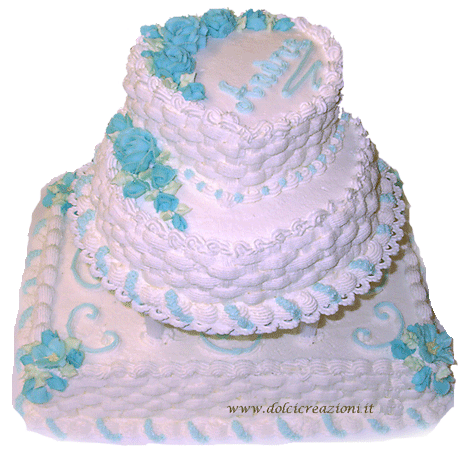 Blue Roses
La mia prima torta "importante" per una cresima.
Era composta da tre torte, base di pan di spagna aromatizzato al limone, farcite di crema al limone. La copertura e la decorazione a canestro sono realizzate in panna montata mentre le rose di crema di burro sono modellate con il sac Ó poche.....
My first tiered cake...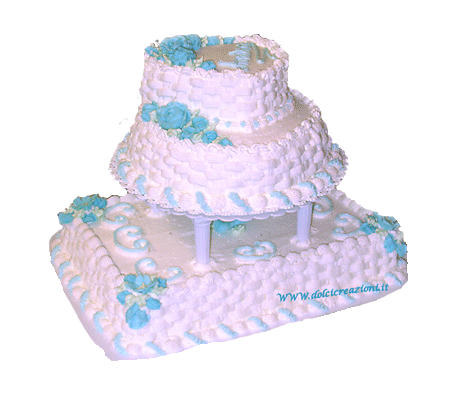 The bottom layer is a 9x13 in cake, the middle layer is an 8 in round and the top layer is a 6 in heart cake. All tiers are filled with pastry cream, frosted and decorated with whipped cream. Roses, buds, lily nail flowers and leaves are piped in buttercream...

I testi, le immagini e i filmati sono di proprietÓ del sito www.dolcicreazioni.it pertanto sono vietate la copia e la riproduzione su altri siti web senza esplicito permesso dell'autore.